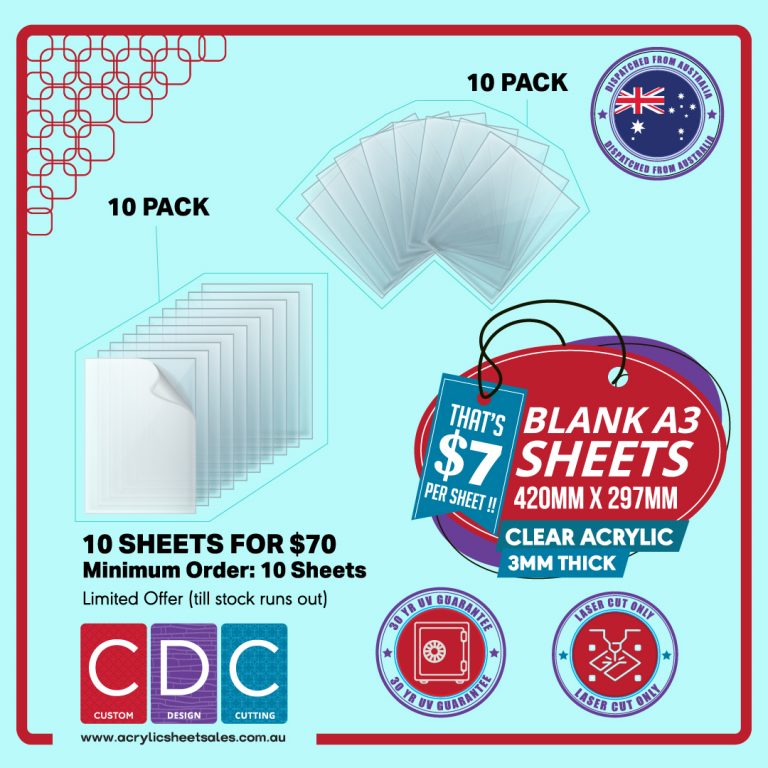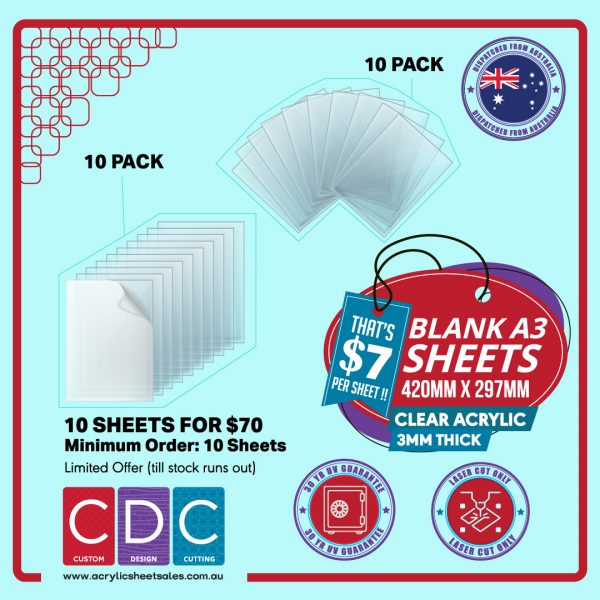 A3 size (297 x 420) Clear Acrylic Sheets (10pces)
3mm thick – cast acrylic
Colour Clear only
Promotion 10 sheets for $70
Local Perth WA – pickup only
Delivery fee – $45 Australia wide
Out of stock
Elevate your craftsmanship with our Acrylic Sheet A3 Clear (10 pcs) set. This package includes 10 pristine sheets, each measuring 29.7cm by 42cm.
The crystal-clear transparency of these sheets allows your creativity to shine through without any distortion. Whether you're designing exquisite invitations, crafting sleek protective barriers, or constructing intricate models, these versatile 3mm thick sheets offer endless potential.
With clarity that rivals glass and a lightweight design, your projects will exude professionalism and creativity in equal measure.