Looking for a new way to decorate your office space and convey important messages? Acrylic lettering may be just the solution you're looking for. Made from durable acrylic plastic, acrylic letters are available in a variety of font styles and can be custom-made to fit any space.
Whether it's displaying a company logo or mission statement, these letters offer a sleek, modern way to showcase important information.
And because they can easily be attached to walls or doors with adhesive, acrylic letters are a simple and hassle-free option for office decor.
Below are the main reasons you want to embrace creativity and professionalism with this lettering in your workspace.
1. Create a Fun Workplace Environment
Adding creative lettering to a workspace can not only improve its overall appearance. But also create a fun and engaging environment for employees. Whether used as wall art or on desk signs, they add a modern touch to any office space.
Plus, they offer customisation options such as different fonts and colours. It allows for personalised messages that reflect the company's unique culture and values. Beyond just elevating the aesthetics of the workplace, creative lettering can also be used to convey important information and announcements. It increases employee engagement and communication.
In short, they are a simple and cost-effective way to enliven any office setting.
2. Boost Team Motivation
Team motivation can often be a challenge in the workplace. But it's a crucial factor in improving productivity and fostering positive team dynamics. One approach to boosting motivation is the use of creative lettering.
These letters are customised with inspiring phrases or company values. They serve as constant visual reminders for employees to stay focused and motivated. They can also act as a symbol of unity and cohesion within the team. In addition, fun lettering adds a polished touch to any office space. It creates a more enjoyable atmosphere for employees to work in.
Overall, using creative lettering is an efficient and attractive way to boost team motivation in the workplace.
3D Acrylic Letters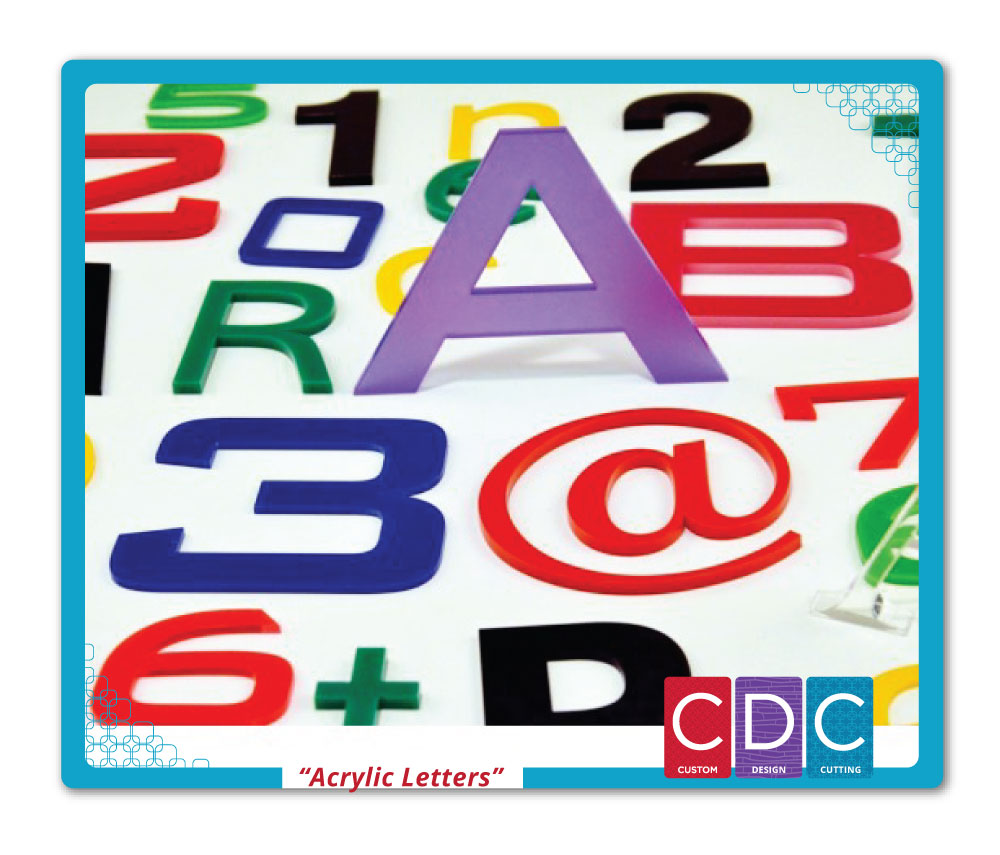 In today's modern workplace, standing out amongst the competition is paramount. One way to do this is through the use of 3D acrylic letters. These letters provide a sleek, sophisticated look that adds a touch of class to any office space. Not only do they give a professional appearance, but they are also customizable and durable.
3D letters can add a touch of distinction to any workplace environment. Whether it be for company branding or signage for specific departments or offices. Plus, with they come with easy installation and maintenance options. Using 3D lettering in the workplace is an obvious choice for those looking to make a positive impact.
CDC Laser Provides Acrylic Lettering in Perth
Looking for a sleek and professional way to display your business's name or logo? Look no further than CDC Laser's acrylic lettering services in Perth. Our skilled team can create custom acrylic letters with precision and accuracy, ensuring they adhere perfectly to any surface.
Acrylic letters offer a modern alternative to traditional vinyl or plastic signage. And they are durable enough to withstand outdoor elements. Plus, our high-quality laser-cutting technology allows for intricate details and smooth edges for a polished finish.
Not only in Perth, but we also deliver across Australia. Contact us today to see how we can enhance the look of your business with custom lettering.